Last night when I was on the way to go back to my home,I saw a beautiful Honda Civic EK9 Type R just like these pics below.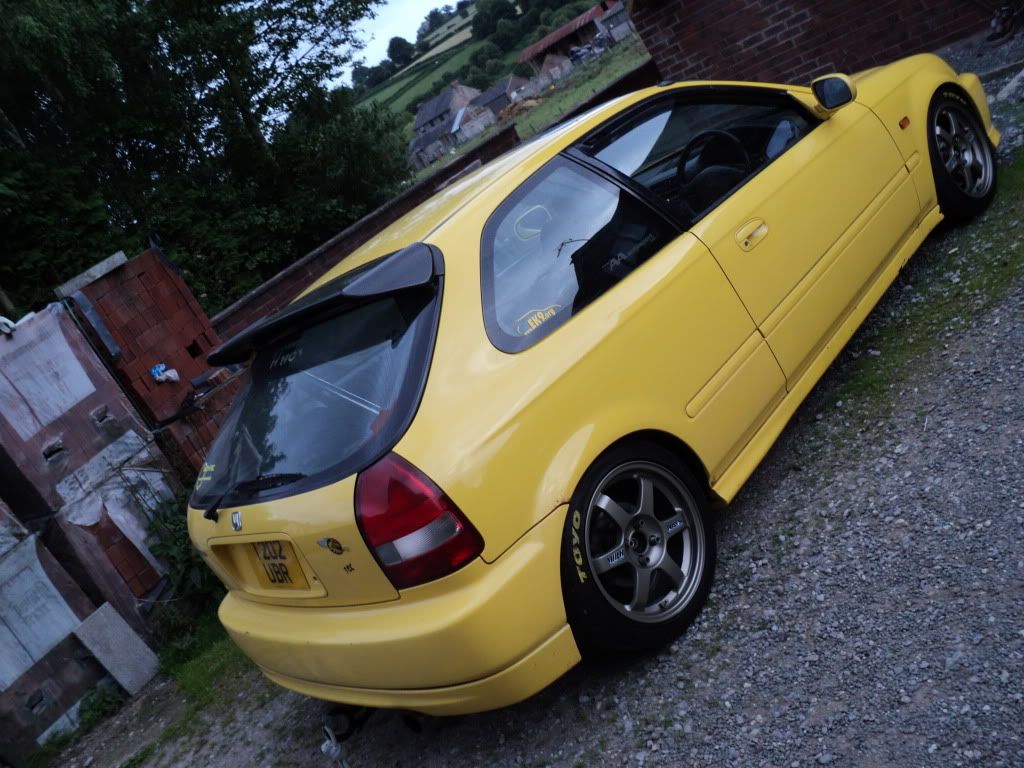 It was so fast on the highway although its almost a 14 years old car!Let me tell you a little bit history of the car.Its the first Civic to receive a 'Type R' badge.It is the 6th gen civic with codename 'EK9'.It is powered by a 'hand-ported' B16B engine with 5 Speed Manual Transmission with Helical LSD which produce 182 BHP and 160NM Torque.Its powerful for a 1600cc naturally aspirated engine!Rev limit is limited to 9000 rpm (You have to try feel the vtec sound!Its superb!) and VTEC kicked in at 6500 rpm.
EK9 will always be a legend.Until now the price of this car did'nt drop.In Malaysia,EK9 price are still high.You need to have a cash at least 20K USD for this gem.